Best Leather Maintenance Service Company in Dubai-UAE.
Leather is going to age, that is an undeniable fact. What you can do is maintain the look of the leather by keeping it in good condition. Leather boots, jackets can be cleaned without any great difficulty. Soap water, rags of cloth and a brush can give you the desired results. However, leather furniture, car seats, and leather upholstery need the attention and love of experienced professionals.
Leather is a material that needs to be handled with the utmost care, as too much water can cause some serious damage to it. When you are cleaning leather at home make sure not to get the leather wet too much. Water needs to be completely dried, and it is best if it dries on its own. Sunlight or other drying technique can lead to shrinkage and ultimately damage the material.
For great results, it is best that a professional team take care of the cleaning. For the long term protection, keep your leather upholstery away from direct sunlight exposure and too much moisture.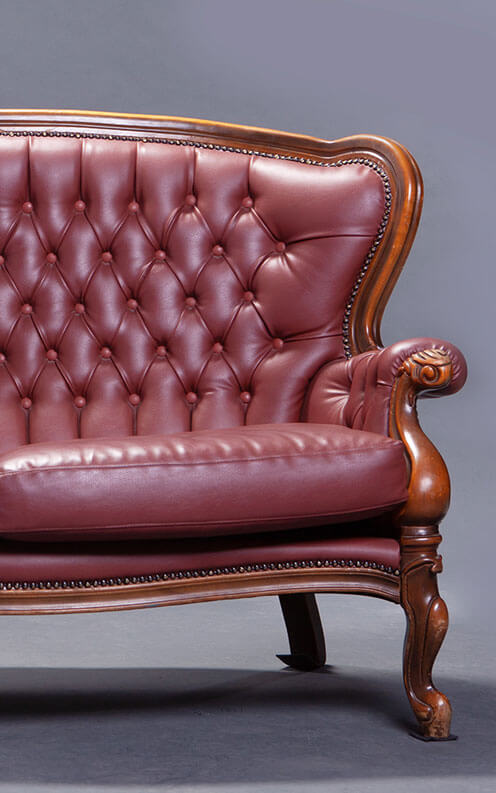 Need of a Leather Maintenence Service
Leather furniture and upholstery adds a classy touch to your interiors. The appearance of the leather is lost if not maintained and cleaned properly. Leather specialists and trained technicians at Carpet cleaning services have worked with all types of leather materials to be able to understand your complex and challenging needs. For added assurance, we work with industry grade cleaning equipment and cleaning agents.
Our team is trained to identify and use the right products depending on the cleaning requirements so that your leather retains its polished and shiny appearance. Using wrong cleaning agents can cause irreversible damage to leather with surfaces getting cracked. After cleaning, leather is undergone conditioning, re-coloring, and deodorization.
Why choose us? for your Leather Maintenance.
We inspect the leather items thoroughly before taking any action.
Dye, color, pigmentation, and extent of cleaning required are evaluated carefully before the selection of cleaning products and procedures.
Polishing is an integral part of cleaning your leather and we go to great lengths to ensure the quality of the products we use.
Our leather conditioning treatment prevents the leather from drying out and cracking. It is essential to keep the leather in optimal condition. Besides, proper care lengthens the life of the leather.
When compared to other cleaning service providers, we offer cost-effective cleaning solutions. At red carpet, we value your time and money.
Our experts offer advice on how to care for your delicate leather upholstery, furniture, and leather car seats.
From simple to complex cleaning needs, we handle all kinds of leather cleaning and maintenance work.
Your search for the best Carpet Cleaning services in Dubai ends here! Hire us today.