Best Carpet Cleaning Service in Dubai-UAE.
Carpets are a beautiful flooring alternative for any space. However, to maintain its appearance they need to be cleaned and vacuumed regularly.  With years of experience in Dubai, Red Carpet Cleaning services offer commercial as well as residential cleaning services.  Over the years we have extended our cleaning services to homes, offices, malls, apartments, and restaurants.
Our commitment to delivering professional quality service has enabled us to invest in high-quality cleaning equipment and supplies.  Get rid of the stubborn stains, and remove allergy-causing dust, and pet hair with our deep carpet cleaning services.
Spills and spots are treated in the best possible manner to maintain the durability and beauty of the carpets. Whether you are looking to refresh your carpets for your next party or disinfect the carpets, we have the technical know-how and the cleaning devices to get the job professionally done. Welcome your guests to a good smelling home with cleaner and disinfected carpets.
The cleaning tools that we use reach every nook and corner, and hard to reach areas. Every inch of the carpet will be cleaned and vacuumed to your satisfaction.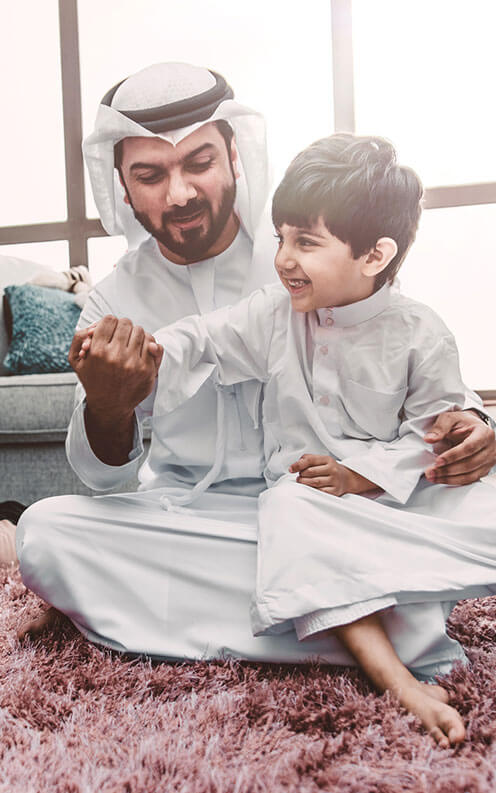 How often should your carpets be cleaned?
For those who have kids, we recommend getting the carpets professionally cleaned every 4 to 6 months. It allows your little ones to play in a clean and safe environment. Also, regular vacuuming and cleaning could help get rid of juice stains, ketchup, muddy paws, and coloring paint.  Heavy traffic carpet areas in offices, stairways, stores, and restaurants need more frequent cleaning. A deep cleaning service is advised every three to six months.
If you are cleaning your carpets on your own, dry the area quickly, and don't over shampoo it. With a professional cleaner, you can be sure that your carpet lasts longer and is 100% clean every time. We offer Carpet Power Wash Service to remove all the dirt and stains, Carpet Deep Cleaning Service for extraordinary cleaning results, Carpet Stain Removal Service for spills and stains as well as Carpet Color Restoration Service to keep them looking new.  For best results, we follow 4 step cleaning process which includes
Pre-Inspection
Dust removing
Pre-Conditioner and Shampooing
Drying
Choosing the right professional from a slew of carpet cleaning providers in Dubai can be confusing. Here are our competitive advantages:

Quick-drying time
Safe cleaning products
Professional-grade vacuums and cleaning supplies
Trained employees
100% Customer satisfaction
Your search for the best Carpet Cleaning services in Dubai ends here! Hire us today.